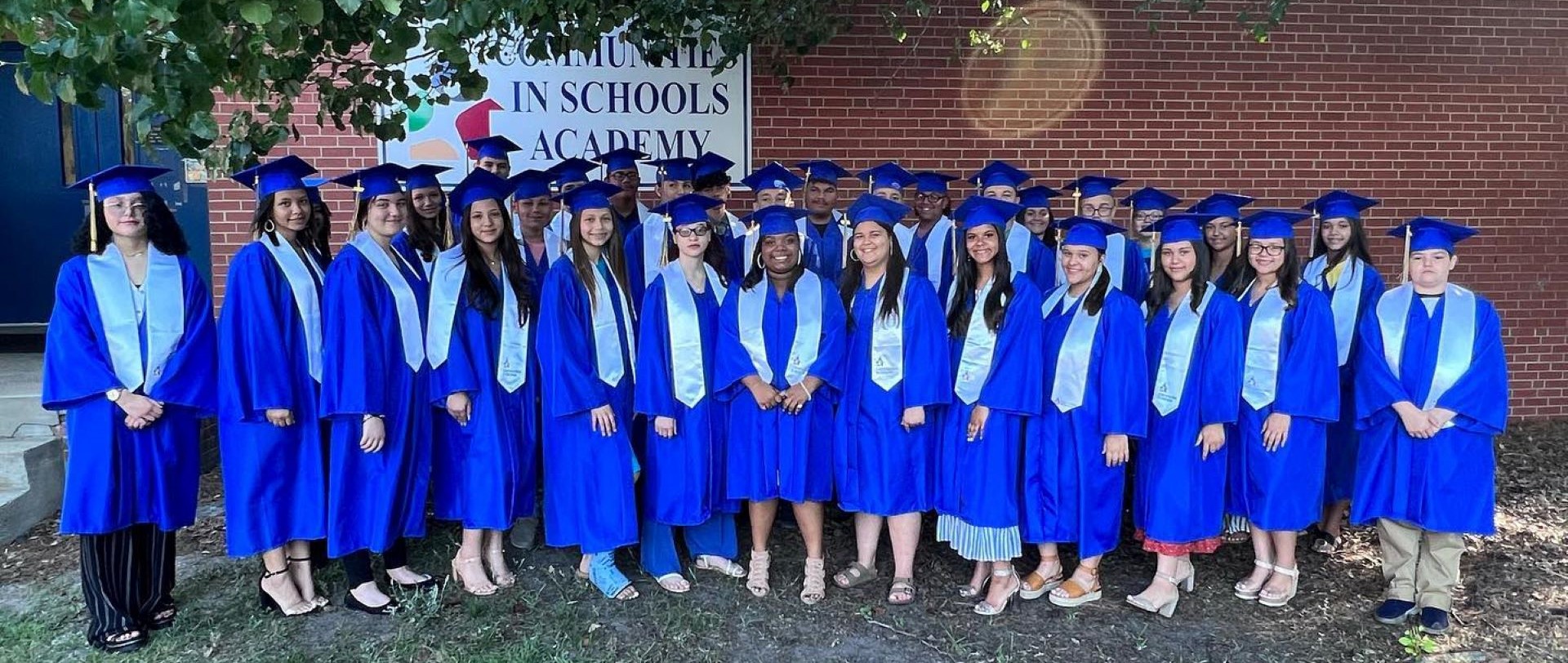 Locations of Services & Populations Served
Communities In Schools provides services to many schools within the Public Schools of Robeson County school system. CIS offers Great Leaps, a supplemental reading program, at Fairgrove Middle, Green Grove Elementary, Long Branch Elementary, R.B. Dean Elementary, West Lumberton Elementary, Fairmont Middle, Townsend Middle, and Union Elementary. We also offer four after-school programs at Pembroke Middle, Red Springs Middle, St. Pauls Middle, and Prospect Middle, as well as peer mentoring at Purnell Swett High School and Lumberton Senior High School. Lastly, Communities in Schools has a Charter school, CIS Academy, in Pembroke serving students in grades 6-8.
During the 2014-2015 school year, almost 5,000 students received CIS services, 1,001 of those students received targeted interventions in attendance, behavior, or coursework. CIS serves elementary, middle and high school students, but our target is middle schools students because we know that is when dropout behavior begins.
Programs & Services Offered
CIS provides three tiers of supports. Tier One supports are based on the needs of the entire school and may include: school assemblies, clothing or school supply drives, career fairs, health screenings, grief counseling, or weekend food bags. The Student Support Specialist is responsible for completing a needs assessment of the school to determine what needs the school has as related to attendance, behavior, coursework, and parental engagement. Tier Two supports are provided to students with moderate needs, usually in small groups. Tier Three supports are provided to students with a high degree of needs, usually on an individual basis. Tier Two and Three supports are provided to students with particular needs that may lead to dropping out. These services require enrollment and include continuous interventions that may last a few weeks or entire year. Tier Two and Three supports may consist of: tutoring, mentoring, individual counseling, basic health and dental services, in-school and after-school programs, and community service.