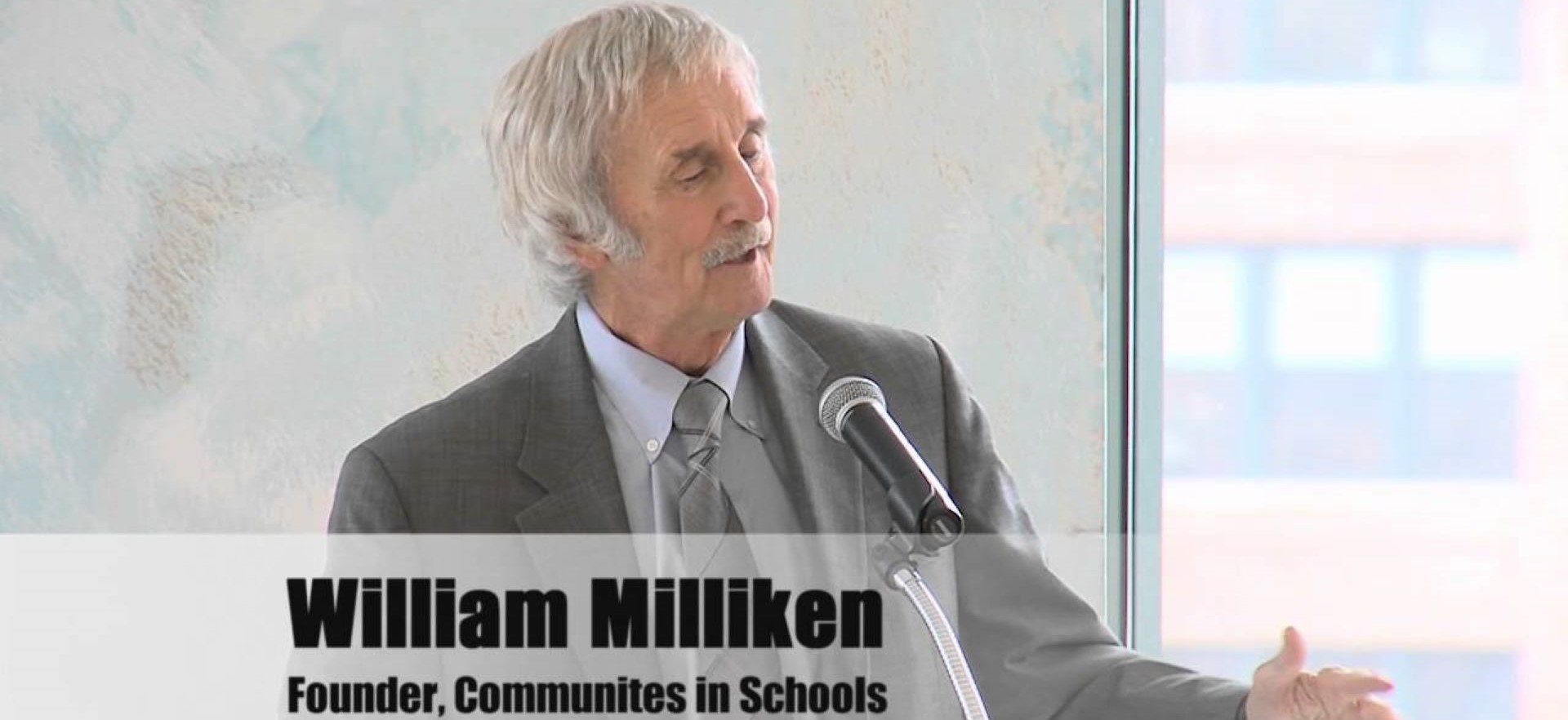 COMMUNITIES IN SCHOOLS (CIS) BEGAN IN THE 1970S ON THE LOWER EAST SIDE OF MANHATTAN.
Bill Milliken, CIS National Founder
Bill Milliken, CIS Founder and now Vice Chairman, helped create "street academies," storefront alternative schools in Harlem and Bedford-Stuyvesant funded by major New York City corporations. Under Milliken's vision and leadership, CIS became a leader in building strategic partnerships and facilitating the connection of existing health, education, and social service resources and bringing those resources into the schools where they were accessible, coordinated, and accountable.
"IT'S RELATIONSHIPS, NOT PROGRAMS, THAT CHANGE CHILDREN."
Bill Milliken
"It's relationships, not programs, that change children," Milliken often said. "A great program simply creates the environment for healthy relationships to form between adults and children. Young people thrive when adults care about them on a one-to-one level and when they also have a sense of belonging to a caring community."